Prodigium latest mega yacht concept was unveiled by Lazzarini Design Studio's team. It is spread across six different decks and can carry a total of eight tenders stored across two garages and three helicopters, each accommodated in its own hangar.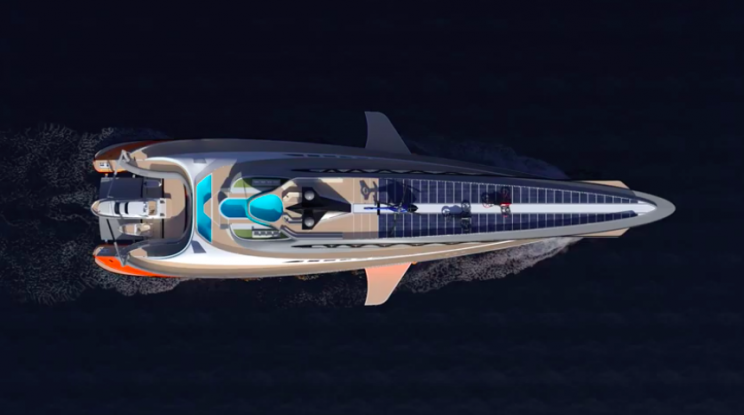 It is shaped like a giant shark and spans a whopping 501 feet (153 meters) long.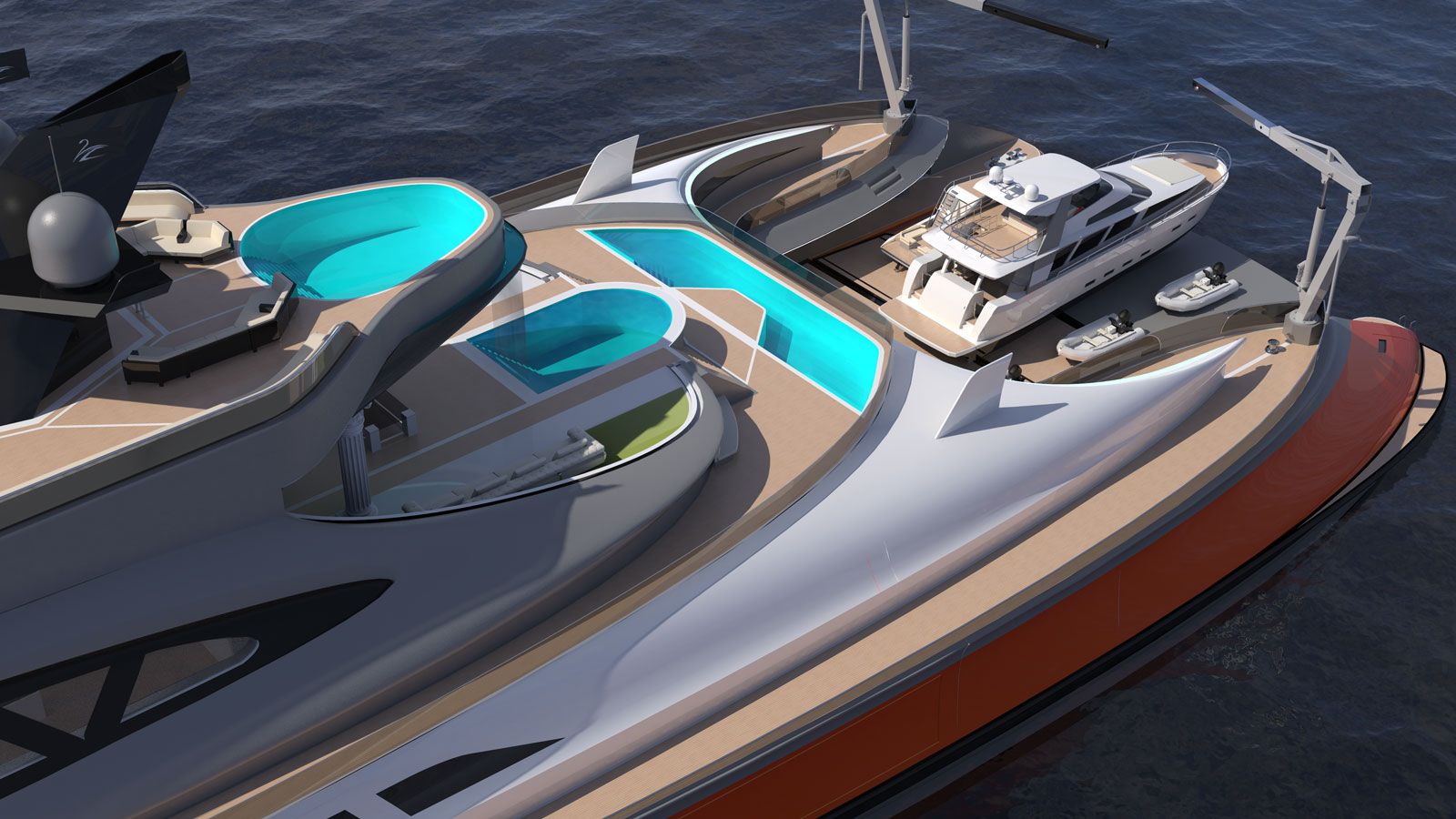 If it comes to realisation it would be one of the largest vessels to sail the seas. Prodigium is inspired by Roman architecture and is equipped with Roman statues and two columns that support its upper deck.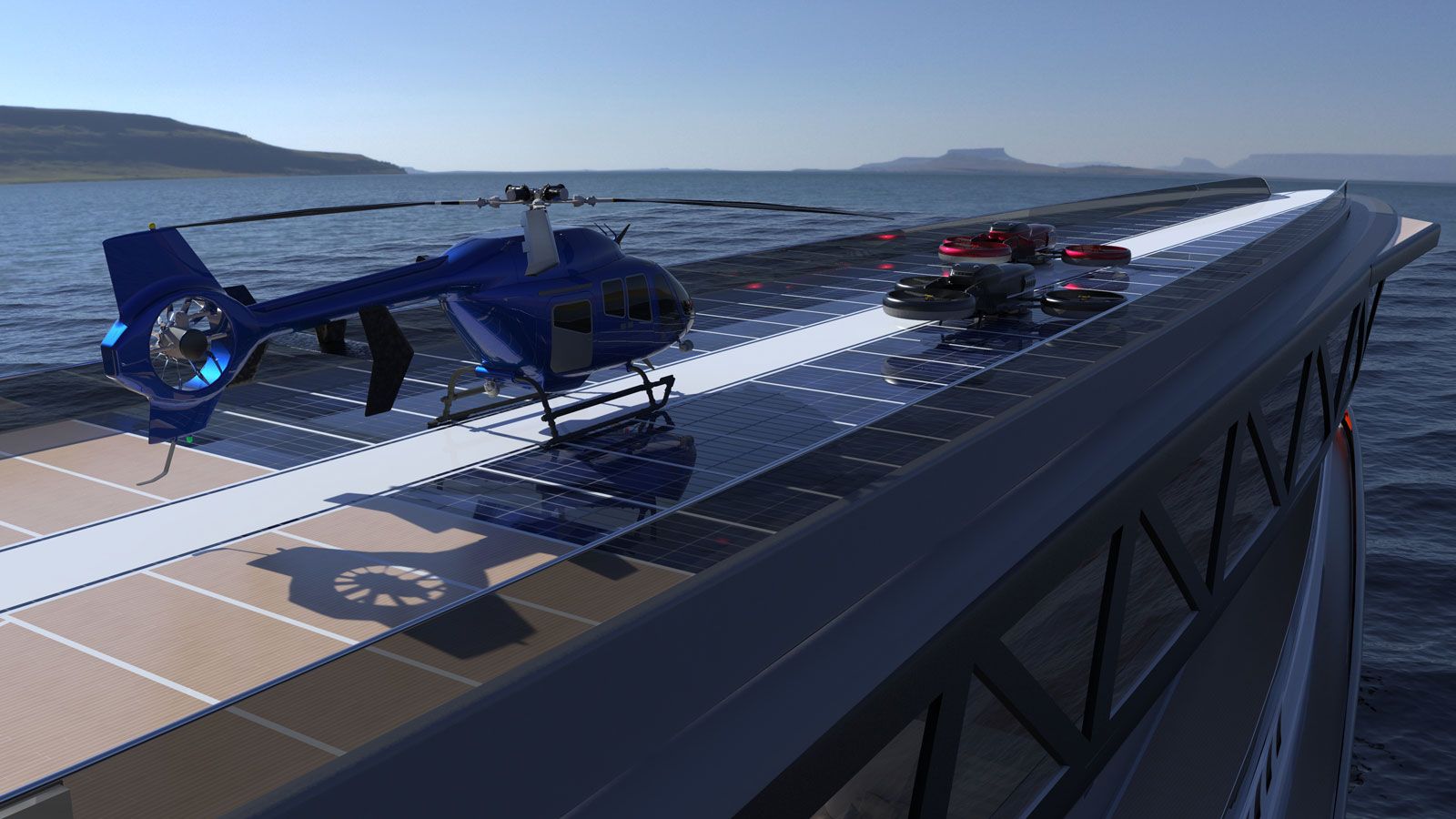 This concept has three oversized pools, with waterfalls cascading from each pool into the one on the deck below, a helipad for three helicopters, and can carry eight tenders stored in two garages.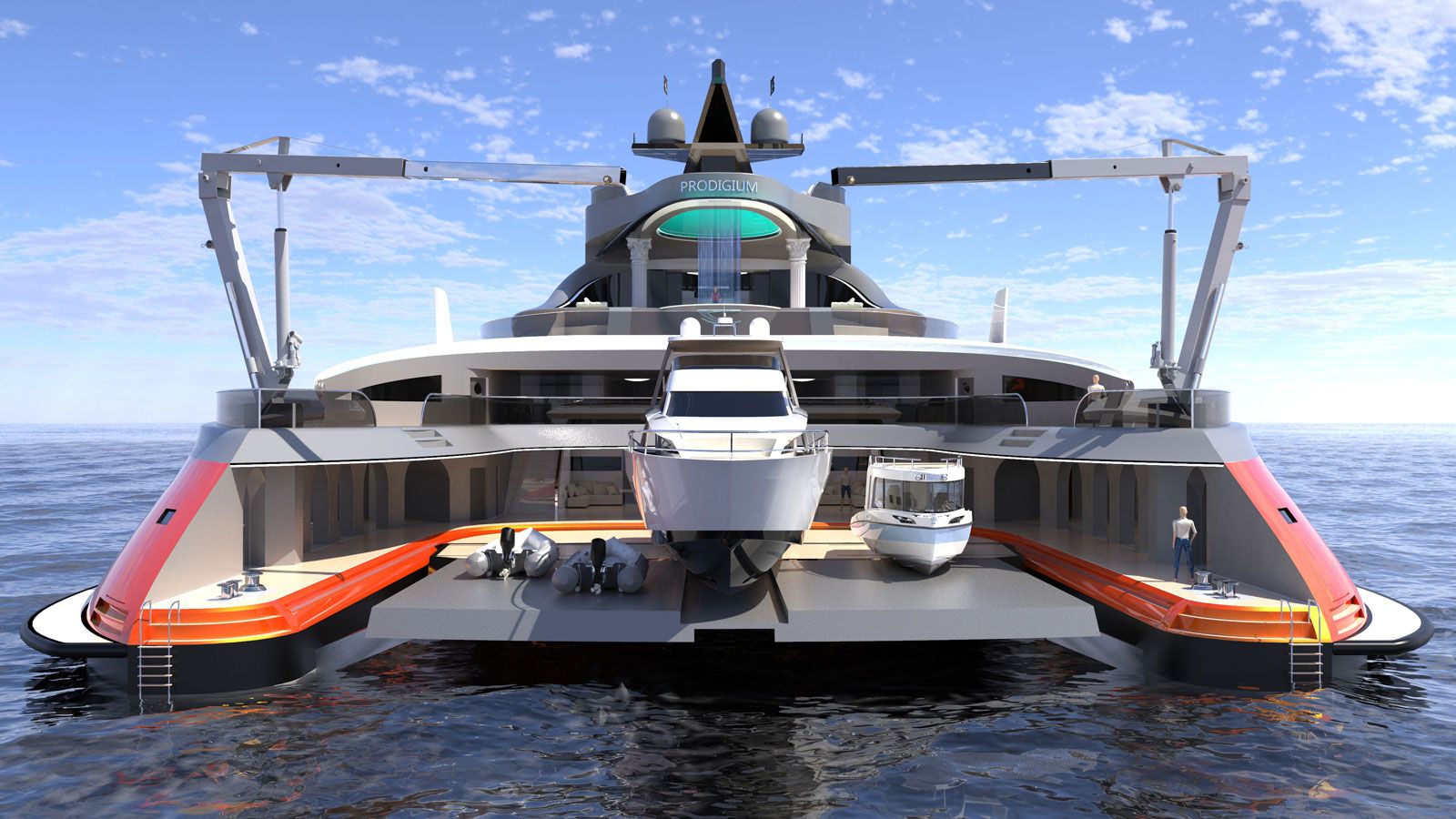 Prodigium features an upper deck constructed from carbon and aluminium designed specifically to resemble the form of a shark. On the deck below, two Roman columns are positioned at the sides of the main entrance to support the upper structure.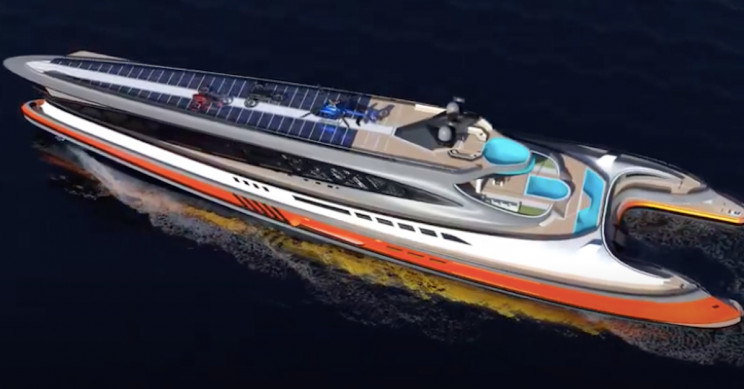 A 34 metre beam provides huge indoor living areas, including a main living area on the upper deck. The yacht can accommodate up to 44 guests, 18 staff and 12 crew.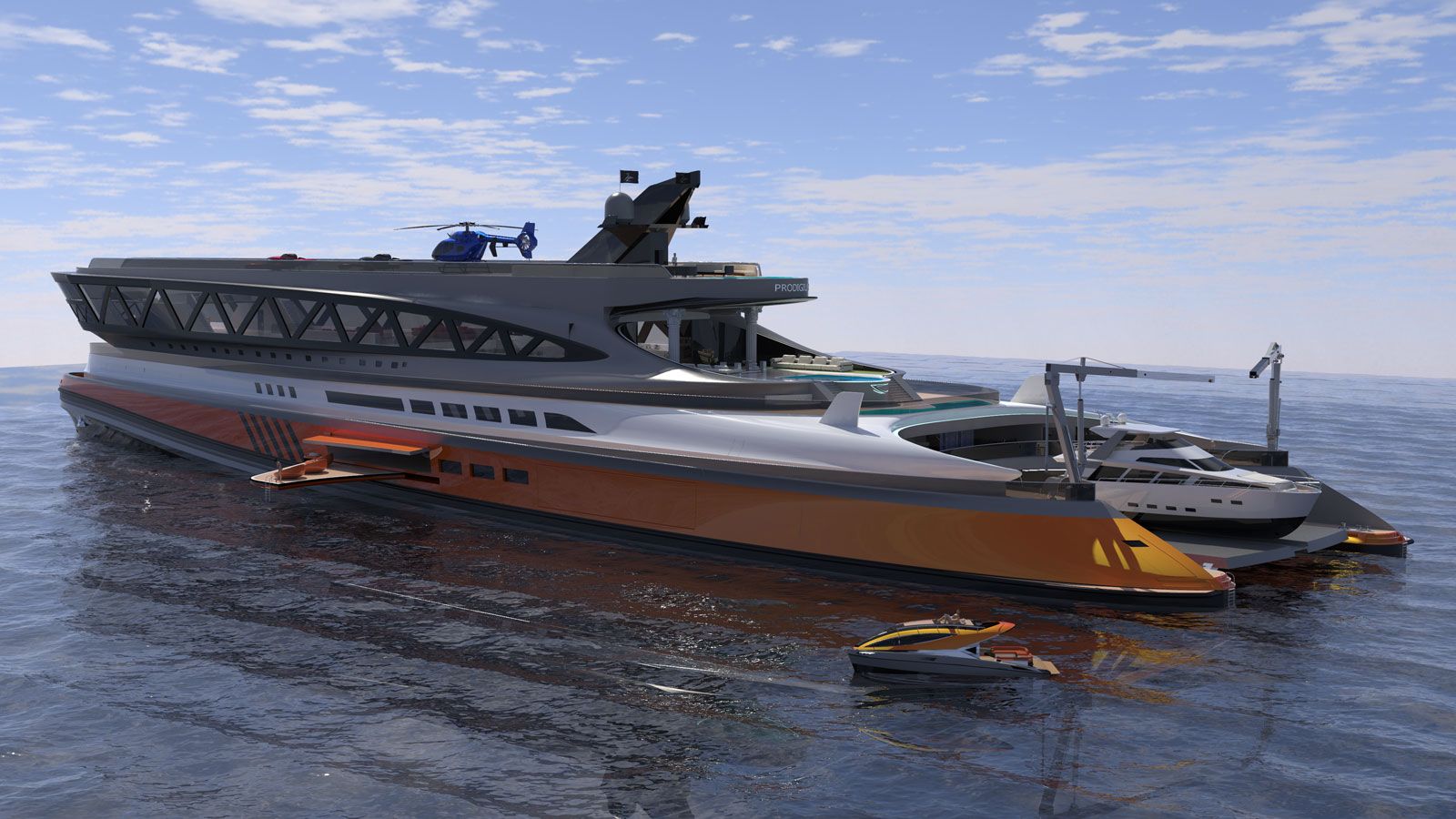 The lower deck aft area of the Shark concept was specifically designed to be transformed into a private port where yachts of up to 30 metres can moor up.
The concept also features large solar panels that cover the upper deck. The yacht has a hybrid propulsion system resulting in a cruising speed of 22 knots.
Credits: Lazzarini Design/YouTube